Welcome to Sparkle Plenty Handcrafts Website

UNIQUE, ELEGANT, AFFORDABLE GIFTS


We handcraft our own jewelry and wearable art!

WE ACCEPT PAYMENT VIA PAYPAL...
Now -its even easier to pay by check! See below for details
You may purchase any article by clicking the desired style and "add to cart" buttons. The purchased article is added to your shopping cart. The shopping cart can be viewed on any page where there is a "view cart" button. When viewing cart, you can modify selected purchases by removing item, or changing quantity.
ADD SPARKLE TO SOMEONE'S LIFE
Visit Sparkle Plenty's new Boutique Shop featuring these fantastic hand beaded handbags, sequin scarves, and six exciting sterling silver/cubic zirconia pieces:
These hanbags are hand beaded on all sides and contain a metal link shoulder strap. They are perfect for either dressing up that daytime outfit or for your evening out. Compare our $40.00 price to department store prices at $70 to $200.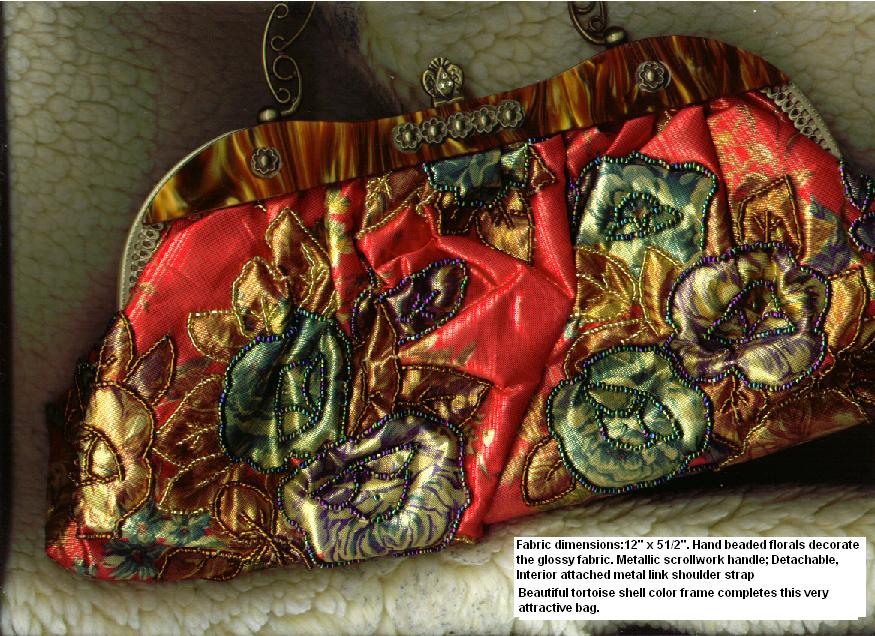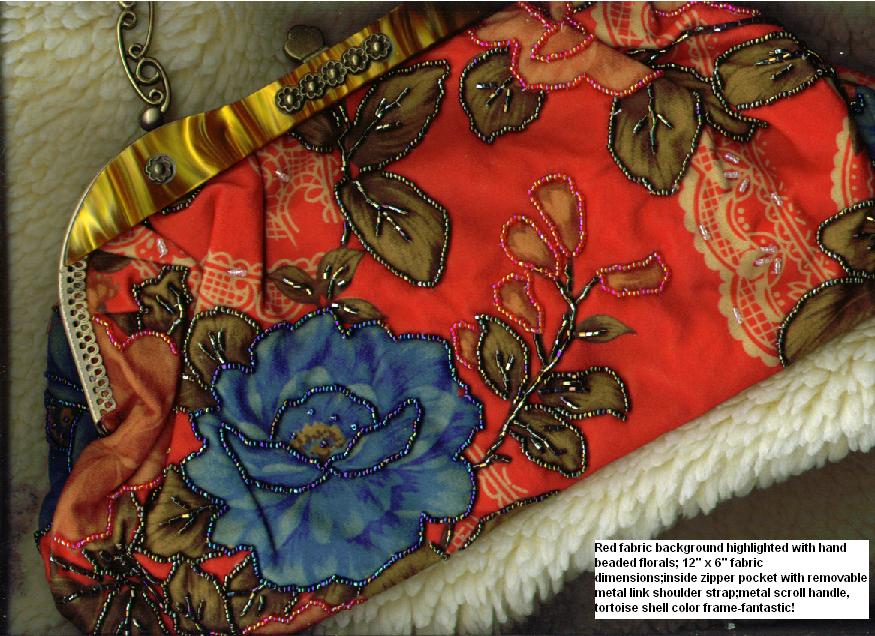 Wear as a belt/sash or as a scarf. There is a tremendous amount of glamour bang for the buck in these scarves at only $10.00 each. Sequin scarves are about 64 inches by 2 1/2inches.
Exquisite sterling silver and cubic zirconium pendant pieces- they make outstanding gifts. Price includes an 18 inch sterling chain.
To visit Sparkle Plenty's Boutique and purchase these bags click here

To visit Sparkle Plenty's Boutique and purchase these scarves click here

To visit Sparkle Plenty's Boutique and purchase these sterling pieces click here

Holiday Special -ALL SCARVES $25!!!! Ignore the scarf price on the scarf picture!

Sparkle Plenty herself knits many beautiful scarves from varied types of exciting yarns. We ship scarves from current inventory and try to keep the images below current; However, we REQUEST you e mail us before ordering to ensure availability. Our Holiday craft sales have greatly depleted current scarf inventory. Sparkle Plenty will be knitting over the winter to bring you many new and exciting scarves. Keep checking back to this site to see pictures of new items as we add them to inventory.

Our e mail contact is: c.yockelson@worldnet.att.net

Our current inventory is filled with exciting scarves of varied textures and colors, now all priced at $25. To order any scarf from current inventory,click on appropriate scarf group page button below:
| Click to enlarge, and go to shopping cart: | Crystal Shirts |
| --- | --- |
| | Wearable art in the form of elegant T-shirts of machine washable/dryable 50/50 cotton/poly with partial necklines or full necklines of handset Swarovski crystals. All shirts available in white, black,sage,hot pink,hot peach,lavender,royal blue,turquoise - in small,medium,large,x large sizes. Crystals are handset (pronged) and will not come out. Only $15 each. Click on button to see Sparkle busy at work designing these fantastic shirts! |
| Click to go to shopping cart: | Flower Pins |
| --- | --- |
| | These sparkling, Swarovski 5mm crystal dew-dropped flower pins look fabulous on blouse, sweater, jacket or scarf. The beautiful 2 inch pins make a great gift for friends, relatives, teacher, etc. Available in colors shown, Only $15 each. |
Click to go to shopping cart:
Shell Pins
Faux mother of pearl three drop pins with 5 mm Swarovski crystal highlights make a beautiful, yet inexpensive gift for self, friend or relative, that will be worn with delight.

Three styles to choose from: only $8.00 each
| Click to go to shopping cart: | Earrings |
| --- | --- |
| | Our faux mother of pearl earrings are brightly colored, 1 and 1/2 inches long and adorned with Swarovski crystals and are available with silver tone, or surgical steel ear wires. A dazzling affordable accessory to dress up and highlight your wardrobe! price:$5.00 |
| Click to go to shopping cart: | Pendant |
| --- | --- |
| | Our faux shell pendants 2 1/2 inches long on 18 inch sterling silver chain adorned with Swarovski crystals. Classic mother of pearl or sparkling colors. A dazzling affordable accessory to dress up and highlight your wardrobe! price:$15.00 |
| Click to enlarge,and go to cart: | Swarovski cubes of AB crystal pendant |
| --- | --- |
| | A brilliant pendant set of pure Swarovski AB cystal cubes that pick up all the colors to form a magnificent pendant set- about 2 inches in length. Price: including a sterling 18" chain....$50.00 |
| Click to enlarge, view all styles and go to cart: | Antique Crystal Pendant |
| --- | --- |
| | We scour antique/estate sales to discover fantastic antique crystals..and turn them into a magnificent pendant for your pleasure in wearing or giving- about 2 inches in length. Don't miss the other 7 styles. Prices: No chain...$18.00 Gold Tone 18" chain...$22.00 Sterling 18" chain....$25.00 matching earrings.....$27 |
| Click to enlarge, view all styles and go to shopping cart: | Antique Crystal and Pearl Pendant |
| --- | --- |
| | Antique crystals combined with shimmering quality glass pearls create a pendant that is both formal and elegant-about 2 inches in length- for that special look. View all our styles. Available with no chain -$16.00, 18 inch gold tone chain-$20.00, sterling 18 inch chain-$23.Matching earrings-$15 |
| Click to enlarge,view all styles and go to shopping cart: | Swarovski Crystal Icicle Necklace |
| --- | --- |
| | Available in several beautiful styles, these dazzling "icicles" are composed of a variety of combinations of Swarovski Crystals from 1.5 to 1.75 inches long. Choose your own colors from the 14 4mm crystals alone or in combination with the 6 6mm crystals shown; Hanging on 18 inch Gold tone or Sterling Silver chains, these slender pieces will be sure to glamorize and be-dazzle m'lady. A unique, beautiful, yet inexpensive gift for yourself or someone you care about. Also availble with quantity discount for bride's-maid gifts - contact us for information Available with no chain -$13.00, 18 inch gold tone chain-$17.00, sterling 18 inch chain-$20.Matching earrings $20 |